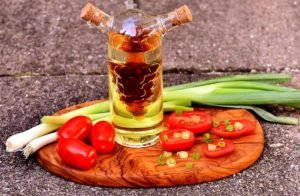 WATER with VINEGAR for washing  is WRONG because:
Vinegar contains, the most, 6% alcohol. Must be 70% and more to be able to eliminate germs, bacteria and more!
It is also wrong for many housewives to put vegetables in a basin of water + vinegar. Know that the only thing that happens is to kill the various parasites (bugs) that exist from the soil and not to remove germs, bacteria and most importantly, pesticides! In addition, with this wrong procedure, not only are germs and pesticide residues not removed, but there is a possibility, that they will move due to water to places where they did not exist before!
Vegetables in a bowl of water, or in the sink for several minutes or even hours is also WRONG. It is a tactic which distroy the water-soluble nutrients, necessary for the human body and you can found in abundance in lettuce, arugula, cabbage and spinach!
Posted on