The participation of Zeolite Clean with the support of PKM in the 2 recent exhibitions of the Greek-Germany WorkShop in Germany and DeliFair in Athens was crowned with absolute success despite the fact that for the first time we pa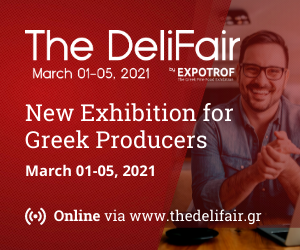 rticipated in online exhibitions.
The 2 exhibitions held from 01 to 19 March were attended by a total of over 300 exhibitors and the total unique visits exceeded 60,000 for DeliFair while 10,000 for the short and only for traders Greek-Germany WorkShop.
Our electronic kiosk has become a pole of attraction for more than 500 digital visitors in total and this means that the proposed alternative use of our herbal products  is slowly beginning to establish itself as a necessary tool for the kitchen (professional and non-professional). The modern Housewife and the professional CEF increasingly trust the plant disinfection and in-depth cleaning of fruits, vegetables and their cutting surfaces that ZeoliteClean offers generously and economically!
Our kiosks displayed 7 different Zeolite Clean packages.
First in presentation and with the greatest interest from the visitors were the debut and unique in the genre and exclusively, Zeolite Clean Wipes!
The rest and all the preparations are completely interwoven now, to meet the cleaning needs of both the modern Housewife and the requirements o
f a modern professional kitchen.
Also in our stands there were thematic reports and video presentations that adequately explained both the ingredients of our preparations and the ways of their use.
Stay tuned to our company and its news so that you can be the first to learn about the developments of our new products and also to watch useful videos for the presentation of vegan dishes by renowned CEFs of the Greek gastronomic community.
Posted on